| | |
| --- | --- |
| | How To Make BIG PROFITS With Fixer-Upper Houses Even If You Can't Swing A Hammer! |
Fixer Upper Fortunes
By Sal Vannutini
(About The Author)
Do you channel surf on your TV? Most of us do, especially when we're just not sure what we want to watch. Suddenly, you land on a channel where this very nice looking fellow is talking about how you can become a millionaire overnight.
And how does he propose you do that? Well, you are going to do that by investing in real estate, of course!
Don't know a thing about real estate?
Not to worry. All you have to do is buy his complete set of videos, cassettes, manuals and tons of other worthless paper. And you are lucky because if you call right away you can get it all for a paltry $3,000 . . .or $1500 or $1000 or whatever the current "real estate guru of the minute" is charging. Yeah, right.
Is there money to be made by investing in real estate?
You bet there is . . . a lot of money! And you absolutely do not have to trade in your firstborn to learn how to do it.
What would you do if you had an extra $100,000 every year? Would you build your dream home? Drive an exotic sports car? Go on long vacations? Give your children the best education?
Imagine working whenever you want, and for how long you want. No more traffic jams, no more boss, no more long hours! You can make it happen!
How many years does it take to do that?
It needn't take years at all! You see, most "how to" real estate guides tell you how to buy property then sit on it, leverage the value over time then sell at a profit. The problem with this is that you have your money tied up while playing the waiting game!
What's the solution?
The solution is to do what Sal Vannutini has done. Buy "Fixer-Upper" properties, do some basic "rehab" and sell at a profit. It's really quite simple if you know how.
Sal teaches you exactly what he did to turn around a $43,969. profit in just 3 weeks time even if you've never used a paintbrush! Here's a taste of what you will learn:
The nine costliest mistakes you can make and how to avoid them

How to carry out quick rehabs that will add 10% - 20% (or more) instant value to your fixer-upper.

How to develop a "game plan" that guarantees your success

How to assemble a team of experts that will make you rich

The best way to finance your fixer-upper.

How to use contractors to do the work and still make a handsome profit.
Hey, if you are looking for some kind of "get rich quick" scheme, then look somewhere else. But, if you are looking for a solid, secure business venture, then by all means you owe to yourself to take a look at "Fixer-Upper Fortunes."
We challenge you to find another instructional manual of this quality at this low price anywhere on the internet. They just don't come any better. Grab your copy now!
You won't be disappointed!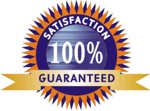 90 Days Money Back Guarantee!
P.S. Please Don't Order this product if you're looking for that non-existent get rich quick scheme. It just isn't out there. But, if you want a good, solid business opportunity that teaches you how to generate positive cash flow by buying and selling "Fixer-Upper" properties, then you are in the right place! Buy it now!