6 Essential
Keys To Success
In Your Home Business
3 Volumes
Home Business Success Keys
By Paul Barrs
(About The Author)
Have you found it yet? You know it has to be there. You've done everything the gurus said to do. You've built your web site. You've analyzed, dissected and implemented every piece of statistical information on click thru ratios.
You've developed the perfect balance of keywords to content. You've submitted it to every single search engine on the planet. You've fine-tuned your advertising to an absolute razors edge.
Where is it? Where is that one piece of the puzzle that's missing? It has to be there. . .doesn't it? Where is the "magic bullet?"
Actually, it's much closer than you think. It's a secret and it's not. Sounds like a paradox, doesn't it? You would just like to have the questions answered, the frustration to end and the search to be over.
The answers to these questions (and many more) can be unlocked using the 6 Keys To Success. Discover how to:
Create exactly what you want.

Learn that you are living what you create.

Choose to keep or discard that creation.

Develop the Midas Touch for yourself.

Be, do and have everything you want.
Sounds like a pretty tall order, doesn't it? Discover today the most powerful, yet simple concepts to propel yourself towards Unlimited Success with Home Business Success Keys.
Three Volumes consisting of two parts each, Plus a Bonus Part, presented in audio format, this is the most powerful, passionate material available on the principles of success that can be found anywhere!
Just take a look at what you get in each of these jam-packed Audio Volumes:
VOLUME ONE

Part One: The Phrase that creates True Belief.
Part Two: How to create Unlimited Energy.
Plus this great BONUS - The Secret Technique of Getting Things Done - Audio Part 1
---
VOLUME TWO

Part Three: The Purpose that Creates Your Plan.
Part Four: The Power of Decision vs. The Power of Action

Plus this great BONUS - The Secret Technique of Getting Things Done - Audio Part 2
---
VOLUME THREE

Part Five: Why is O.P.T. AND O.P.M. so Important?
Part Six: The Story of the Motivated Idiot.

Plus this great BONUS - The Secret Technique of Getting Things Done - Audio Part 3
---

Home Business Success Keys unlock the very God-Given powers you already have stored in your mind.

Don't Wait - access the Power and Profit of the Home Business Success Keys Complete Series and overcome life's challenges easily and effortlessly beginning right now!

To your success,

Trii Bros Broda
Work at Home Community
| | |
| --- | --- |
| | |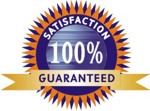 90 Days Money Back Guarantee!
Master these principles, add this page to your favorites list and return for the next installment!
P.S. You have nothing to lose and everything to gain. Start your journey now!